Datacenter Solutions
Secure and agile servers, storage, networking, management, and services that provide a consistent experience and economic control across hybrid cloud data center infrastructure experience.
More Info
The heart of the data center
Drive your business forward with a server that matches your needs. Reduce costs and complexity by investing in a system that handles today's workload and expands to accommodate future growth.
High Performance Computing Solutions
More Info
High performance computing products and expertise that make super computing more accessible and affordable for organizations and industries of all sizes.
More Info
Easy to manage, simple to scale, always available. Count on us for enterprise-grade storage solutions. Our products adapt to your growing virtual environments, fit into your existing budget, and ensure data is ready when you need it.
More Info
Our vast offering from networking portfolio enables customers to meet the demands of modern workloads from the edge to the core to the cloud – today and tomorrow.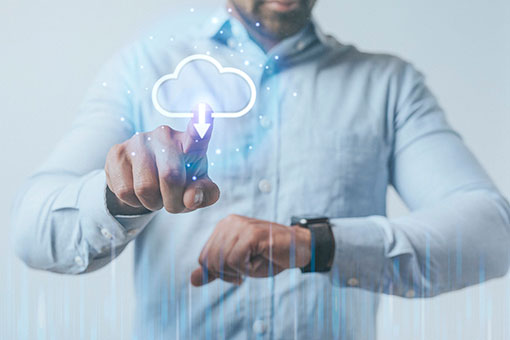 Public Cloud Infrastructure
Public cloud offers a basic infrastructure similar to the private cloud, but the services and infrastructure are provided off-site using a pay-as-you-go model. The majority of public cloud deployments offer the greatest level of efficiency in shared resources and are generally used by small to large corporate and government entities to address a variety of application needs such as CRM, email, storage, and backup infrastructure, as well as application development.
Data Lysi offers a full portfolio of flexible and scalable public cloud architecture services, enabling you to develop your applications in a cloud solution that will grow with your business. In addition, Data Lysi can help you backup and store your data in the cloud, enabling disaster recovery, archiving and business continuity solutions to help your business avoid losses, stay compliant, and preserve data integrity. Data Lysi's hybrid multicloud approach allows clients to choose multiple cloud providers and clouds – software-as-a-service, public, private – that best meet their business needs.
Private Cloud Infrastructure
A private cloud opens the way to autonomy, agility, and productivity in the data center, providing users and developers with more efficient use of hardware, improved scalability, increased reliability, and standardized OS builds. Not only can a private cloud improve data security, but it can also make better use of your existing IT resources to more effectively store, process, share, and archive mission-critical workloads and sensitive information.
Deploying a private cloud infrastructure enables your business to offer services just like a public cloud, but with greater control, security, compliance, ongoing governance, and cost savings. Jump on the fast track to success with a personalized private cloud solution with Data Lysi. Choose from flexible, secure, and scalable private cloud solutions that will transform your data center into a responsive, service-centric environment — without exposing your data and processes to unnecessary risk.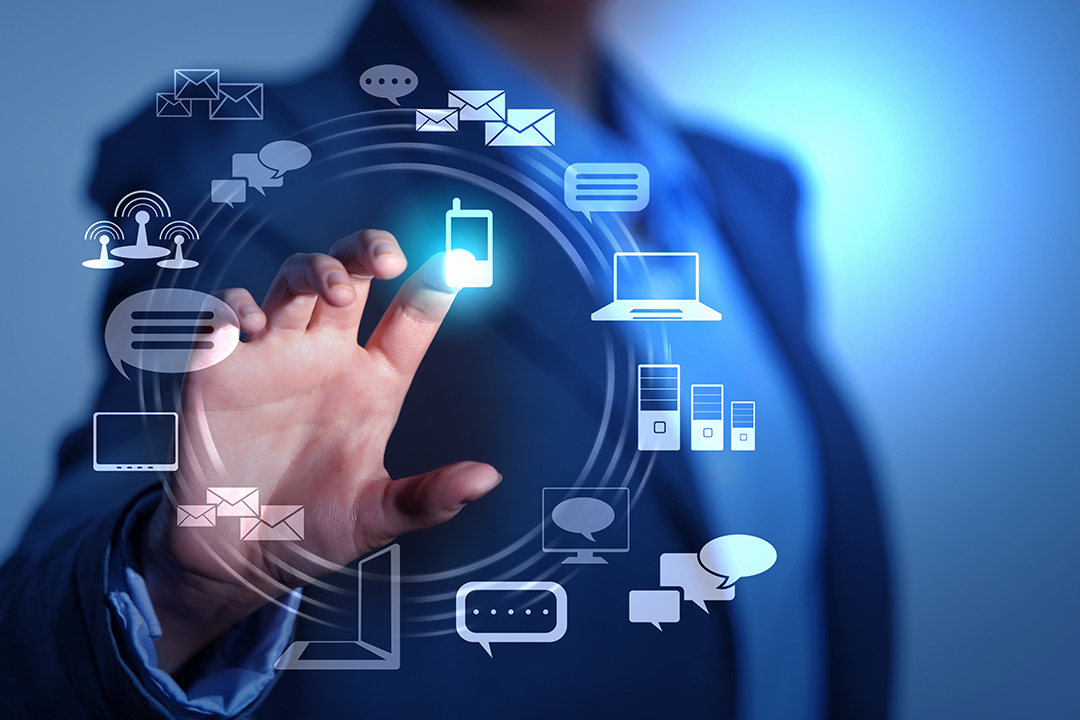 Hybrid Cloud Solutions
Hybrid cloud solutions combine the agility and economic benefits of public cloud with the on-premise control of private cloud, enabling you to create your ideal application delivery environment. This blended approach to the cloud allows your business to balance flexibility and control while laying an architectural foundation that quickly scales services, speeds up application development, and reduces overall IT costs.
Data Lysi provides the tools you need to effectively administer the right mix of hybrid infrastructure to meet security, compliance, and performance requirements in an enterprise setting. Organizations gain the flexibility required to run their IT workloads in the manner that is most appropriate for their budgets, staff resources, business stakeholder demands, performance requirements, availability needs, and long-term growth plans.
Security & Firewalls
Cybersecurity is arguably the most critical challenge faced by modern IT. Data is everywhere, constantly in motion, powering unfathomable productivity, and shaping new opportunities for disruption. In today's hyper-connected and digitalized world, data drives business. It is incredibly valuable, which also makes it incredibly vulnerable. Digital information is increasingly attractive to malefactors and the attack surface for breach keeps growing. Data Lysi delivers solutions to protect your data, users, and systems from cyber threats both internal and external.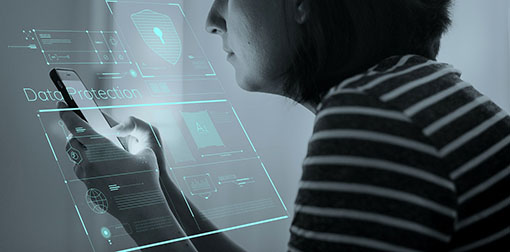 Business networks have become more vulnerable due to increased data volumes and the proliferation of personal and business devices and applications all requiring continuous access to the network. To manage the onslaught at the core, leading organizations take an integrated approach to networking security and segmentation in order to strengthen breach protection and avoid a single point of failure.
By segmenting the network into multiple zones, you provide effective controls to mitigate the next step of any potential network intrusion and to limit further movement across the network or propagation of a threat. You're also making it much more difficult for a cyber-attacker to locate and gain access to your organization's most sensitive information.
Data Lysi's network security, policy management, and next-gen mobility firewall solutions allow IT to make smarter decisions about how network access privileges are implemented and enforced by leveraging known and trusted contextual information to create policies that ensure secure network access from the inside out.
Cybersecurity threats are not slowing down. According a to a recent survey, 50 percent of respondents experienced an increase in the number of cyber attacks over last year. As digital threats continue to mount, an integrated, holistic, approach to application security is crucial for agile development. You need to systematically test and scan all software and applications across the entire portfolio — and to simultaneously reduce security costs — verification need to happen as early and as often as possible.
Protecting your application infrastructure requires multiple prevention tools that are deployed on-premise, at the perimeter, and in the cloud. Data Lysi offers comprehensive application security solutions to provide preemptive protection covering all of your software security needs including mobile and SaaS application security. Our integrated technologies will help you secure apps from malicious use today and remediate the most advanced Internet-borne cyber-attacks in the future.
The evolving threat landscape is a security risk to networks, data centers, mobile devices and cloud-based applications everywhere. The firewall is your first line of defense for your business and having up-to-date, best-in-class firewall security is crucial. Managing and monitoring these solutions in-house can take significant time, effort, and money. It also adds complexity to ensure your critical applications are running without sacrificing network performance.
Data Lysi's firewall protection services offer unprecedented visibility into your network, users, and applications that are easily managed with granular control to monitor and govern every authorization. Reduce the cost of managing and monitoring your firewall while improving your application availability, visibility, and security efforts with Data Lysi's proven expertise.
Enterprises today use a wide array of resources, platforms, and endpoint devices to drive their business forward, but these technologies leave organizations vulnerable to attackers looking to infiltrate critical systems and steal sensitive data. End points remain one of the most critical elements to your enterprise success and, one of the most prevalent attack surfaces for cyber-criminals.
Data Lysi end-to-end protection goes beyond antivirus to deliver a faster, more advanced solution combining backup and recovery with file synchronization and sharing for endpoint devices. We help reduce risk by securing all your end points, regardless of location, and give you the tools to manage risk on a proactive basis. Our experts enable business agility for a secure mobile workforce and provide the ability to reduce costs with central management and tool consolidation.
Protecting your enterprise from cyber threats requires constant vigilance over your security infrastructure and critical information assets. Simple monitoring of traditional security events is no longer enough. Security professionals need broader insights from new data sources generated at massive scale across IT, the business, and in the cloud. And they need to reduce the time it takes to detect, assess, and respond to security incidents in real time, 24/7.
Staying ahead of external attacks, malicious insiders, and costly fraud demands continuous security and compliance monitoring, fast incident response, and the ability to detect and respond to known, unknown, and advanced threats. Enterprise security management from Data Lysi combines event correlation and analytics-driven security enabling you to detect, identify, and respond. Gain complete protection for your users, data, and applications with a security monitoring solution from Data Lysi that meets both your security and financial goals.
Office
Data Lysi
Safi House, Old No 249 New No 339
Anna Salai , First Floor (opp to Kamarajar Arangam) Teynampet,
Chennai  600006, Tamilnadu, India.
Hours
M-F: 8am – 10pm
S-S: Closed
Call Us
+91 44-42878652
+91 99627 32323